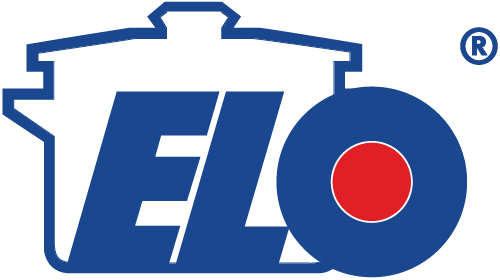 More than 80 years ago Karl Grünewald established ELO, a company to sell cookware in Spabrücken, located in the beautiful countryside between Frankfurt and Cologne in Germany. With his special truck he drove to the small villages around Spabrücken and sold high quality cookware to the people living in this region.
To this day the desire to supply high quality cookware to the market still remains and ELO has become a leading brand and supplier of cookware across the world with a network of offices in Europe, Asia and the Far East. ELO cookware, whether made from stainless steel, enamel or aluminium, combines functional and elegant design delivering a cooking experience that brings pleasure and success!
Rectangle Roaster 40X22cm
ELO has the right roasting tray for a range of occasions- large roasting trays for your party goose or turkey – and smaller, for your casseroles, lasagne or beef olive dishes. Thanks to its high-quality, anti-stick finishes, you'll find your ELO roasting tray really easy to clean – and suitable for the preparation of healthy, low-fat dishes.
Delicious liquid flavours can be poured into the pan using the aroma button.
Made from cast aluminium
High quality non-stick coating
Very good heat conduction
Easy and fast cleaning
Shock resistant glass lid
Heat-resistant up to 240 °C (with glass lid up to 180 °C)
Suitable for all types of hobs